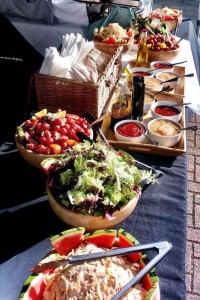 For many years now, Hog Roast Yorkshire has proudly served customers all over our wonderful county and further afield. We are dedicated to providing tasty, economical food using the best ingredients and doing so with excellent service from our professional, highly-trained, knowledgeable team members. From our admin staff to the chef and serving team on the day, you'll be warmly greeted, treated the same regardless of the formality of your event, and you'll be so glad you chose us to contribute to its success. Whatever you're thinking of organising, whether it's a wedding feast, a back yard barbecue, a huge corporate event or anything else, we can help you to devise your own menu if needed, or you can mix and match items from our menus to create your own. We're also happy to offer a great degree of flexibility, as we know that variety is key when catering different wants and needs.
Your Party, Your Food, Your Choice
We love to give our customers plenty of choice and variety, so whether you fancy our simple yet sumptuous Menu 1 of pigs in buns, if you'd like additional dishes or alternative mains for any guests on special diets, or even if you'd prefer a menu of several courses of posh nosh, Hog Roast Yorkshire will do you proud. You may already have a particular dish or menu in mind, like a spit-roasted turkey or our Southern Slow Roast Menu that gives you and your guests several meats and several accompanying dishes to devour. If you have invited any vegetarian or vegan guests, they can still easily enjoy our food, as we have some finger-licking options for both, as well as for those with a gluten intolerance. All of your guests should be able to enjoy scrumptious food and with Hog Roast Yorkshire, we make sure of that.
The Best Hog Roasts In Yorkshire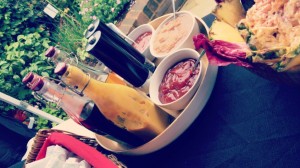 Hog Roast Yorkshire sure do love to roast a hog from scratch, and we do so with the finest quality local pigs and with fresh, homemade ingredients to make our own apple sauce and stuffing to enjoy alongside. A hog roast is a unique and memorable addition to your party or event and will give it the wow factor, and once you've tasted ours, there's no going back!